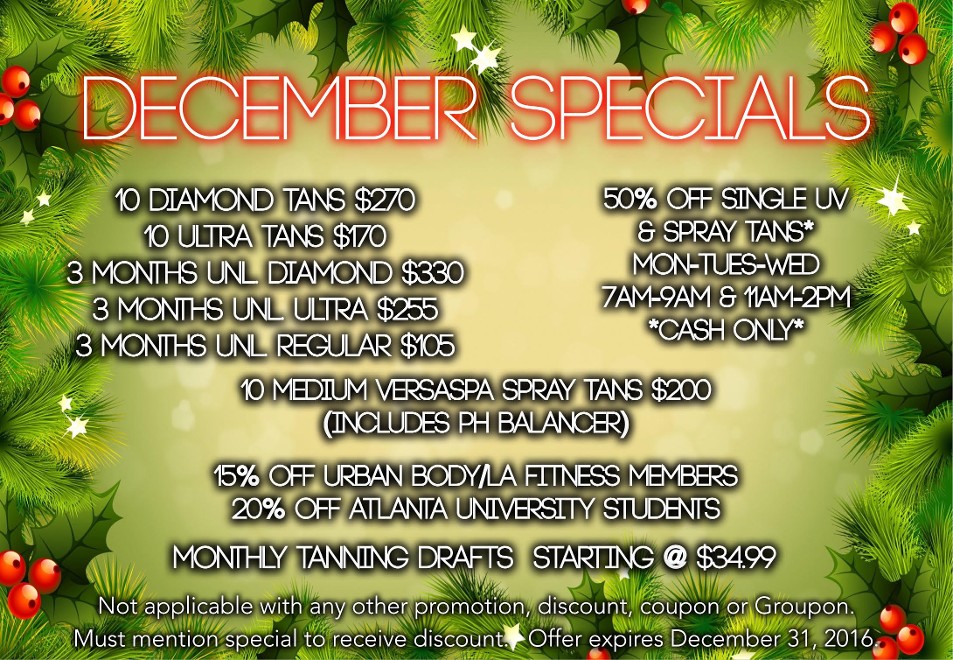 Holiday Hours
Saturday, December 24th - 10am-3pm
Sunday, December 25th - CLOSED
Monday, December 26th - 9am-9pm
Saturday, December 31st - 10am - 6pm
Sunday, January 1st - CLOSED

Open 7 Days A Week

No Appointments Necessary

Open At 7:00 A.M. Weekdays

Simply Sun Tanning appreciates our guest's last tan to be 10 minutes prior to the salon closing.
20% Off Atlanta University Schools (Must show School ID)*

15% Urban Body Fitness and LA Fitness Members (Must show Member Bar Code* *Cannot be combined with any other promotion offer, discount, or Groupon. Excludes Weekly Memberships, Monthly Tanning or Spray Tanning Drafts or Combo Drafts.

Simply Sun Tanning - Tanning Booths and Spray Tanning Services in Atlanta, GA

UV Beds & StandUps
Relax while you work on your tan in one of our Five Levels of Tanning Beds or StandUps. We feature a wide selection for different budgets and time frames.

VersaSpa Spray Tans
Get that post-beach glow without subjecting your skin to the sun with a VersaSpa Spray Tan from Simply Sun Tanning. It's safe and it only takes about two minutes. Demo Video

UV & Spray Tanning Prices
Having the perfect tan doesn't have to be expensive. Browse our list of tanning levels and "Prices" to find the best option for your lifestyle. Also, click on our "Current Monthly Specials" button below.
Learn about Simply Sun Tanning Salon
Get ready for summer at Simply Sun Tanning in "Midtown" Atlanta, Georgia, 30306. We are a tanning salon offering a variety of tanning services, including Tanning Beds, StandUps, and VersaSpa Spray Tans. We were winners of the Best of Atlanta Award from Fenuxe Magazine in 2013 and 2014.
With more than 18 years of experience, we are proud to be a locally-owned, owner-operated business. Our facility features updated, state-of-the-art equipment, including the best spray tanning unit on the market. We are open early and take walk-ins. We have a 4.5 Yelp™ rating because we work one-on-one with our customers. Our business welcomes all walks of life, and we are friendly with the LGBT community.
SIMPLY SUN TANNING - Contact our tanning salon at 404-874-9600 in Atlanta, GA, for spray tanning, tanning lotions, and UVA tanning beds.
On a budget....Use our UVB beds!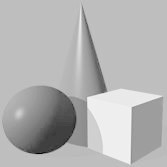 google-site-verification: google0b1af61ba8043b4d.html